Regis has a technical team with 15 years of R&D and manufacturing experience, rich experience and innovative technology in heat sink manufacturing,

Regis's service time is very fast, and a heat dissipation design plan can be customized within three days. The sample can be completed in about 7-15 days. If the product is mass produced, the estimated completion time is 4-5 weeks.
As a heat sink manufacturer, we have sufficient heat sink production capacity, Heat sink 200K/month, welded heat sink 100K/month, liquid cooling plate 30K/month, fin heat sink 50K/month.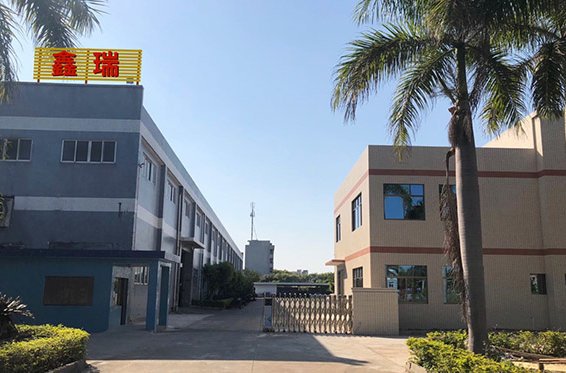 Regis Heat Sink Technology Co., Ltd.
Regis Heat sink Technology Co., Ltd. has 15 years of rich experience in thermal design and machining. It is a professional manufacturer of heat dissipation processing. Regis's products and services include various heat sinks, structural parts, heat dissipation analysis and heat dissipation scheme design. Our products are widely used in telecommunications, aerospace, automotive, industrial control, power electronics, medical equipment, security electronics, LED lighting and multimedia/consumer fields.
Regis not only sets out to process high-quality parts and serve the designated functions (thermal management, structural support, etc.), but also obtains excellent visual effects through CNC, anodizing, sandblasting, painting, laser carving and other methods. From the beginning of the design stage, Regis provides customers with one-stop service and industry expertise, and ultimately aims to meet customer needs.
Regis provides a comprehensive service and support plan to make our customers believe in our strength and gain customer support.
Regis has a broad customer base, from small start-up companies to large multinational companies such as Fujitsu and Kontron. Our products are exported to the United States, Europe and other Asia-Pacific countries.
At Regis, we believe that our key competitive advantage comes from our dedicated employees. We carry out training programs for new and existing employees, and keep the entire company in a good working environment.
OUR BEST SERVICES

RESEARCH AND DEVELOPMENT OF HEAT SINKS
Regis provides industry-leading customized radiator services and thermal solutions, and has rich experience in thermal design and construction. Regis's engineers use the latest CFD thermal analysis tools to accurately simulate various working environments and realistically design thermal solutions.

RADIATOR PRODUCTION PROCESS
We have rich experience and innovative technology in radiator manufacturing. We have been committed to providing high-quality and efficient services to domestic and foreign customers. Today, we have cooperated with many well-known local customers and maintained a good long-term cooperative relationship. We are committed to becoming a global supplier of radiators and CNC parts.
ADVANCED RADIATOR PRODUCTION FACILITIES
In order to provide large-scale radiator manufacturing capabilities and customized radiator design requirements, our factory is equipped with many advanced facilities and high technology. Such as CNC, friction welding, stamping, welding and other equipment. The expanded radiator production will satisfy our customers with competitive prices and short delivery times.

MULTI-MATERIAL PROCESSING TECHNOLOGY AND SURFACE TREATMENT TECHNOLOGY
We are proficient in the processing technology of aluminum, copper, brass, stainless steel and other materials, and have surface treatment processes such as zinc plating/nickel/chromium, anode, oxidation resistance, sandblasting, powder spraying, and SurTec 650.

WELL-EQUIPPED THERMAL DESIGN LABORATORY
Regis's thermal laboratory is the place for design and simulation verification. In recent years, our thermal laboratory has been expanded to include our customized thermal test vehicle (TTV) for verification of design solutions

ONE-STOP SHOPPING
Regis can provide technical support for the manufacture and processing of large quantities of radiators. Regishas a professional supply chain management team that can integrate resources and effectively reduce the cost of radiators while ensuring a stable supply of radiators. Batch processing of radiators can effectively reduce the cost of processing, packaging and transportation.